Register with Voly to sign up for volunteer opportunities at Indian Creek!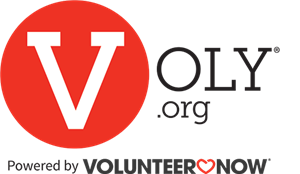 Thank you for your desire to volunteer with us! Volunteers are an integral part of what we do every day in LISD. The district and ICE PTA is excited to announce VOLY, a new volunteer management system. To volunteer on our campus, you will need to create a VOLY account.
Please be aware that Board Policy requires that each volunteer undergoes a background check before working with students. You will need to complete the background check during your VOLY account creation process. Go to VOLY now to get started!
Please note:
All volunteers should allow up to 3 weeks for processing their background check
If your background check is approved, you will receive an e-mail from partnerships@lisd.net letting you know that you can sign up for volunteer opportunities on VOLY
One of the greatest gifts you can give is your time!
When it comes to Elementary School, there are several opportunities for parents to get involved. From one time to ongoing, at home or on campus, there is something for everyone! Our goal as the schools PTA is to make volunteering easy. We have designed references to help you know where to go, what to do, and who your contact is. Take our parent interest survey, or sign up for any of our current needs.
ICE Calendar
Thursday, September 20
Friday, September 21
Monday, September 24
Tuesday, September 25
Wednesday, September 26
Thursday, September 27
Friday, September 28
Saturday, September 29
Want to Volunteer?
Register with Voly to complete your LISD required background check
BOX TOPS BONUS APP
EARN EVEN MORE CASH TO HELP YOUR SCHOOL GET WHAT IT NEEDS THROUGH THE BOX TOPS FOR EDUCATION® BONUS APP. TURN YOUR EVERYDAY RECEIPTS INTO CASH FOR YOUR SCHOOL. IT'S FREE AND AS EASY AS 1-2-3.HERE'S HOW IT WORKS-
DOWNLOAD THE APP TODAY!
Sponsors
A shout out to ICE PTA's generous sponsors...really, you all are awesome! Thanks for supporting our children's education and community!